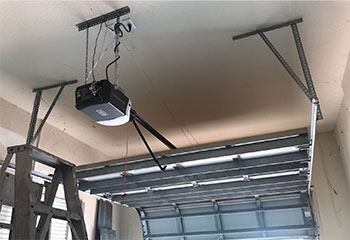 Opener Installation
Customer Issue: Needed an opener that can move a double-sized door.
Our Solution: Taking into consideration the width and the weight of the customer's door we recommended an opener with 1 ¼ horsepower. After presenting him with several options, the customer chose the Craftsman 954931 1-1/4 HP Smart Belt Drive model with built-in Wi-Fi and a battery backup. We set it up for him and made sure the device had no trouble moving the heavy panels.
Richard Yorkshire
- Midlothian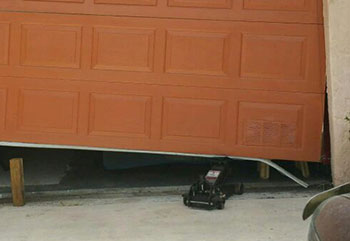 Track Replacement
Customer Issue: Bent garage door track.
Our Solution: Before removing the faulty part, we carefully closed the panels and disconnected the opener from the door. We then removed the entire left track and installed a new unit which was a perfect match to the right one. We made sure both units were correctly aligned and that the rollers could move inside them smoothly.
Duane Richards
- Midlothian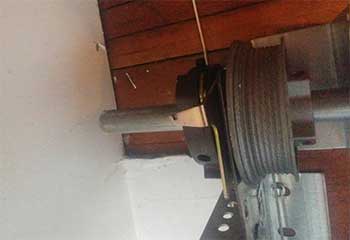 Cable Replacement
Customer Issue: Lift cable about to break.
Our Solution: Understanding the importance of strong cables led this customer to contact us after he discovered that one unit was significantly frayed. Our team removed the frayed cable and looped a new unit over the drum. We then adjusted it and tested the system a few times to ensure it could open and close safely.